It's fair to say that social media has completely changed the online landscape. Before the advent of social media, it was harder for businesses to talk to their customers, creators couldn't often reach out directly to their fans, and there was no such thing as a social media influencer.
Whether you know exactly what a social media influencer does or not, it's likely you've heard people using this term. In essence, a social media influencer does exactly what it sounds like; they influence people, whether that's to buy products or to exhibit certain behaviours. Social media influencers have clout.
You may be wondering how you can become a social media influencer yourself. Contrary to what you might believe, it's certainly not an easy road to take. You'll need dedication, commitment, and an eye for what kind of content regularly trends on each platform. Here's how to become a social media influencer.
1. Pick your specialist platform, but have a presence on all of them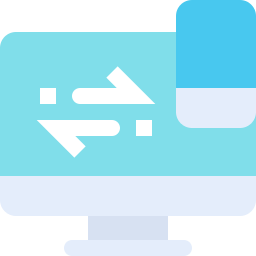 The first thing to do is to decide where your strengths lie in the world of social media. Are you more of a writer or a master craftsperson of image content? Your strengths will determine which platform you should focus on. If you love to write, then Twitter is probably where you'll make your home. Alternatively, if you're a budding photographer, you'll want to look towards Instagram. Even once you know which platform you'd like to focus on, though, you should still make sure you have a presence elsewhere. After all, how will people know to find you if they don't initially use the platform you're strongest at?
2. Start building up followers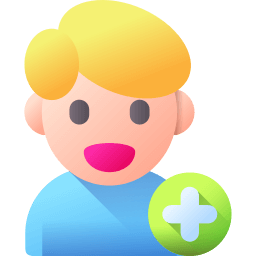 It sounds easy, doesn't it? "Start building up followers" doesn't sound like it's going to be too tricky, but nothing could be further from the truth. This is arguably one of the hardest steps in your influencer journey. Amassing a follower count can be so difficult that many turn to follower services that give them free, organic followers without having to do excessive work. This can be an excellent solution, but if you want to do everything in a grassroots way, you're going to have to put in a lot of work before you start seeing results. You need to keep on generating content, engaging with followers, and waiting for that big break.
3. Keep making content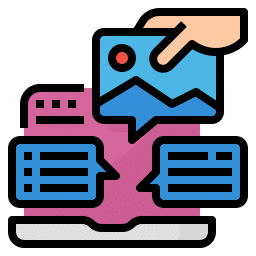 Wherever you're at – whether it's Twitter, Facebook, Instagram, TikTok, or any number of other platforms – content is king. If you're not generating regular content – whether that's text posts, images, videos, or anything else – then you're slipping out of your followers' collective consciousness. Whatever you do, keep making things. Keep having ideas and executing on them as best you can. If you have a slight off day, it's still better to make something to try and keep your senses sharp than to simply stop. The more content you have, the more likely it is to end up in someone's For You feed; after all, if you only have one video, you're massively limiting your potential audience.
4. Pay attention to time and day
On most social media platforms, it isn't just about posting. You should also make sure you're posting your content at the right time and on the right day. Each platform is different in this regard; for example, Facebook has a different peak time to Instagram because of differing demographics. This means it's very important to do your demographic research so that you know when most of your potential followers are online. This goes for the day of the week, too; it's not always a good idea to post on weekends when people might be doing other things, for example, so know when the best day to post on your chosen platform is.
5. Reach out to brands yourself
Often, you'll get offers from brands to collaborate. When this isn't the case, don't despair – get proactive. Start looking for brands that reflect your core values as an influencer and pitch your content to them. Ask if they're looking for partner influencers or brand ambassadors, and if they are, ask if there's any place for you in their roster. This will generally work better if you have a higher follower count, but you'll often find smaller brands looking to collaborate with up-and-coming influencers. This can also have the added benefit of making bigger brands think you're serious business, meaning they're more likely to want to collaborate with you.
6. Engagement is key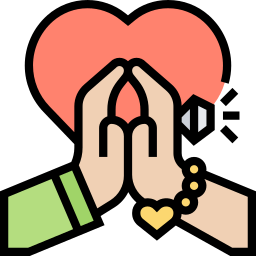 Social media is nothing if you're not talking to the people who are following you. Whether it's constructive criticism about your content, positive feedback, or a question from an eager follower, you should always make sure you're prioritising engagement when you post. Sometimes, it's even good to answer negative comments; it shows you have a thick skin and are able to deflect unfair or unwanted criticism. Just make sure you're not feeding the trolls, because no matter how much you want to answer back to mean comments, it's never going to do you any favours. Stick to reasonable commenters and make sure to answer their queries.
7. Stick with it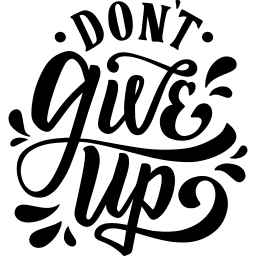 You likely won't become a celebrated influencer overnight. That's completely normal; there are millions of people attempting to reach the same goal, so everyone can't get to the top of the mountain. Keep working at what you're doing and be sure to take criticism and feedback on board so you can hone your craft. Most of your followers just want what's best for you, and if you take their suggestions on board, you can better tailor what you're doing to increase your audience and become a more effective influencer. Just know that very few people hit on that golden viral video that becomes famous overnight; being a social media influencer is all about long-term hard work.