TikTok's creative tools are so comprehensive that you'll almost certainly never want for ideas. Between Duets, Green Screen effects, and Stitch, TikTok has plenty of ways for you to create and realise new ideas. Given how important it is to stand out from the crowd on TikTok by creating original, relatable content, these tools are godsends, so whenever ByteDance adds a new tool, it's an exciting moment that could help you to supercharge your TikTok account and take things to the next level.
Happily, TikTok has just released just such an addition. The Library, as ByteDance is calling it, is a GIPHY-powered content creation tool to help you add relevant content into your videos. Whether it's powerful reactions, emotional moments, or iconic pop culture memes, you can use TikTok's Library feature to make your content even more relatable to your following. Here's our breakdown of what the Library is, how you can use it, and what it might mean for TikTok's future.
What is the Library?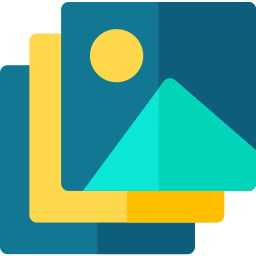 According to ByteDance, the Library "unlocks a new category of entertainment content". It allows you to seamlessly incorporate GIFs, memes, and clips from your favourite content elsewhere in the world; whether that's TV shows, internet memes, viral moments, or anything else, you'll find it in the Library.
Practically speaking, the Library allows you to integrate clips with your content on TikTok in a similar way to Stitches. You'll be able to create a TikTok video, then intersperse a Library clip to react or respond to what you've just said or done. It's a pretty good way to enable creativity in TikTok, all told.
What clips are in the Library right now?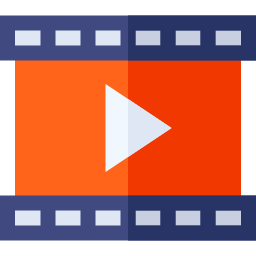 At launch, the Library will include clips from the GIPHY library, specifically GIPHY Clips. ByteDance says that GIPHY Clips, which are essentially GIFs with audio, allow users to share content from their favourite viral videos and shows, and now, you can incorporate that content into your own TikTok videos.
At the moment, the GIPHY Clips library contains clips from HBO, Hulu, ABC, Xbox, and the Roku Channel, plus many more sources. It's a safe bet that if you want to find a clip from one of your favourite shows, you'll be able to find it, or something similar to it, on the GIPHY Clips roster.
Here's a list of everything TikTok says is in the Library right now, with more to come in the future.
Reactions – These clips will let you add a reaction shot to your content, perfect for when you do something outrageous
Quotes – As you might expect, this category contains a list of famous quotes and sayings from shows and memes
People – TikTok says this category will let you search for your favourite "celebrities, athletes, etc" and incorporate images and videos of them into your video
Iconic moments – There's no word yet on whether this category includes Will Smith slapping Chris Rock, but that would qualify as an "iconic moment", and you'll find plenty of others in this category
How do I use GIPHY Clips in my content?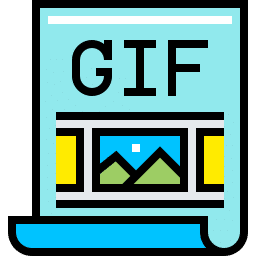 Accessing the new Library feature in TikTok, and thus accessing GIPHY Clips within the app, really couldn't be simpler. Here's a quick, easy breakdown of how you can get to GIPHY Clips and use them in your content.
Head to the camera screen – First, you'll need to head to TikTok's camera screen. There, you should find a new menu option simply marked "Library" on the sidebar. Tap that option and you'll be taken to the new Library panel, which will show you a host of clips and other content you can incorporate into your TikTok video.
Choose your content – Once you're looking at the Library, you can then decide what content you want to add to your video. You can either select from a list of trending clips or search for specific ones using the built-in search bar.
Edit and clip – The Library also features a built-in way to cut down and edit the clip you've chosen, so you can select only the relevant parts to include in your TikTok content. Once you've done this, you can then return to the camera page to keep filming for your video. Simple, right?
Can I access the Library feature right now?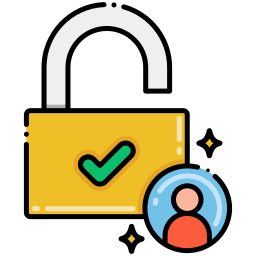 You should be able to access the Library feature no matter which device you're on. The Android version of the system was rolled out in March, with iOS following shortly after, so either operating system should have the Library option available when you open up TikTok. Remember, all you need to do is go into your camera in TikTok and you should find the option there. If you don't see it, then you might need to update the app, which you can do from the Play Store or App Store.
Is more content coming to the Library?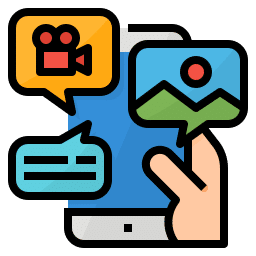 In a word: yes. TikTok has revealed that this is just the start of the content it wants to add to the Library. According to the press release given by ByteDance, it wants to "further expand" this system to incorporate more different kinds of clips and content sources, so it won't just be GIPHY. The company also wants to add audio to Library, as well as text templates, content created specifically by TikTok creators, and plenty more. It looks like you've got lots to look forward to if you're excited about the Library feature!