What is the new TikTok shop, and how can it help your TikTok account?
In the United States alone, there are over 150 million people who use TikTok daily. From keeping up with the latest celebrity gossip through to entertainment and news videos, you can find it all on TikTok.
Now, people in the United States will be able to enjoy shopping for their favorite products on TikTok thanks to the launch of the TikTok Shop in the United States!
Trends on TikTok, such as the #TikTokMadeMeBuyIt, are inspiring people to not only discover your products but also buy them via the platform and then advertise to other TikTok users about them through posts and hashtags.
The new TikTok Shop will bring shoppable videos and live stream directly to your For You feed and allow brands, creators, and influencers to sell their products directly through the new shoppable content on the platform.
The creation and implementation of the TikTok Shop will give brands and creators the opportunity to sell products directly to their audience, an audience already interested in their niche genre, and deliver a seamless shopping experience to users on the app.
TikTok Shop Delivers More Ways to Get Products Discovered on TikTok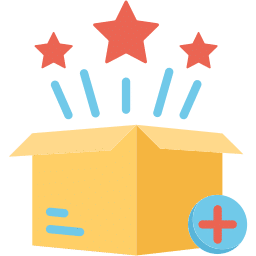 The TikTok Shop gives users more ways to discover the joy of discovering and ultimately purchasing new products without having to leave the TikTok app.
The TikTok Shop Offers:
Live Shopping and In-Feed Videos – The ability to shop tagged and featured products straight from the LIVEs in the For You feed and also videos.
Premium Product Showcases – Read reviews, browse through products, and then purchase directly from your favorite brand. Businesses have the ability to curate and customize their collections directly on their profiles.
TikTok Shop Tab – Creators and businesses will be able to effectively display their products on the new marketplace, and customers can search for and discover new promotions from their favorite brands.
Affiliate Programs – Influencers and creators on TikTok can connect with sellers on the platform through new incentive and commission-based opportunities. Content creators and influencers on TikTok can now create and market videos and link to products sold directly on the platform.
TikTok Shop Advertising – Along with the new TikTok Shop, sellers now have access to advertising, which will highlight their shops to potential customers on the platform.
Logistics thanks to Fulfilled by TikTok – Along with the new TikTok Shop, there is also a new logistics solution that will allow sellers to concentrate on selling and leave the picking, packing, and shipping to Fulfilled by TikTok.
Safe and Secure Checkout – TikTok is working with 100% vetted and trusted 3rd party payment platforms to provide secure transactions to users of the new TikTok Shop. All data is protected by US User Data policies and stored and managed in the US by USDS.
Increased Services with Added Partner Integrations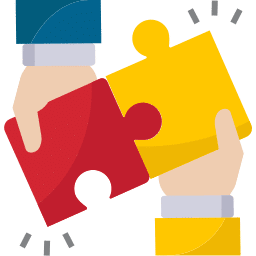 In conjunction with the growing business ecosystem on TikTok, they have also added the new TikTok Shop App and Service Store, which supports and extends the services offered, making it easier for businesses on the platform.
TikTok Shop App and Service Store Offers:
A Variety of Commerce Platform Partners – You can connect with your favorite e-commerce platforms, including Shopify, WooCommerce, Salesforce, Magneto, BigCommerce, and Commerce Cloud.
Various Multi-Channel Partners – Any merchants running omni-channel business models will be happy to know that TikTok is partnering with a variety of multi-channel platforms, including Cymbio, Linnworks, GoDataFeed, Pipe17, Feedonomics, Channel Advisor, Productsup, ChannelEngine, and SellerCloud.
Additional Services and Apps – TikTok has implemented various seamless app integrations, including Zendesk, Gorgias, 1440, Printful, Printify, WeeBee, Flowspace, and Easyship.
TikTok Is Building a Secure and Safe Shopping Experience for Its Users
TikTok is committed to continually building and evolving its platform and allowing users to experience a safe, secure, and seamless shopping experience without having to leave the TikTok app.
If you're an influencer, content creator, or business operating on the TikTok app, then the addition of the new TikTok Shop for you is great news! It's the perfect way to leverage your existing followers on TikTok and generate additional revenue for your business. Stay tuned for more exciting news about the awesome changes happening on the TikTok app!