TikTok has quickly become one of the best social media platforms in the world with over 1 billion active users. One of the reasons behind TikTok's success is that it's constantly evolving and adding new features. These features enhance the user experience for not only creators but also viewers on the platform.
A few months ago, TikTok released the live subscription feature. This gave creators an opportunity to earn predictable income on TikTok. Basically, your followers pay a monthly subscription fee to support you! The LIVE Subscription, has many perks like subscriber badges, subscriber-only chat, custom emotes, etc.
Now, TikTok has taken this feature up a notch and introduced the subscribers only Videos. What this means is that you will create exclusive content for your subscribers. This will take interaction beyond the LIVE room as your subscribers will be able to like, comment and share the exclusive videos.
So, what are the perks of this new feature? Let's find out!
Perks Of Subscribers Only Videos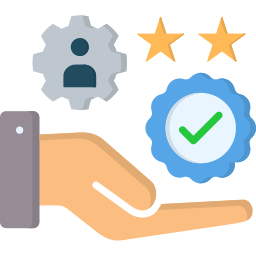 Many creators have already started seeing benefits of the subscribers only videos on their live sessions. Let's check them out:
1. Foster A Deeper Connection
By offering exclusive content accessible only to the subscribers, creators create a sense of exclusivity. This makes your subscribers feel valued and appreciated, knowing they are receiving special content not available to others on the platform.
Moreover, as the subscribers engage and leave likes, comments and replies to one and another, they create a virtual space where they can connect and relate to each other through your content. This heightened level of engagement cultivates a strong sense of belonging and camaraderie among subscribers.
2. Build A Stronger Community
Exclusive content is a value addition for your subscribers that incentivizes them to become loyal subscribers. Furthermore, the subscribers only Videos allows creators to showcase their appreciation for their support by offering something others can't access. This reinforces a sense of reciprocity and builds a stronger community.
So, with the help of this feature, creators have the opportunity to create a more intimate community of followers. Ultimately, this strong community formed through subscribers only Videos can lead to more support for the creator.
3. Greater Engagement Through Custom Emotes
The interaction on subscribers only Videos can significantly improve engagement within the LIVE community. One powerful tool for this is the custom emotes. Custom emotes are special and distinct visual icons that resonate with the TikToker's brand and content. These emotes can represent inside jokes, catchphrases, or symbols that are meaningful to the community.
By sending specific emotes during a LIVE stream, fans can show their support and enthusiasm in a way that transcends words. Moreover, emotes add a fun and unique dimension to the interactions between creators and subscribers. They give fans a more personalized and expressive way to connect with the creator and the community.
4. subscribers only Chat For Direct Interaction
The subscribers only Chat feature further accentuates this exclusivity of subscribers only videos in LIVE sessions. By reserving the chat for subscribers at the end of a LIVE stream, the creator acknowledges the commitment and support of their loyal fanbase, making subscribers feel valued and appreciated. This allows the creator to have more direct and focused interaction with those who have invested in his content.
5. A New Creative Outlet
The new subscribers only Videos feature can also serve as a powerful creative outlet for creators in several ways. Firstly, creators can explore new ideas and experiment with different types of content to see how their subscribers react to it. This allows them to explore niche topics as they know their loyal subscribers will be invested in this journey.
Moreover, with the pressure of a larger public audience lifted, creators feel more comfortable taking risks and trying things that might not have mass appeal. This also gives the creators creative freedom to showcase unique talents and interests. Creators also gain valuable feedback and insights from subscribers that can help them refine their content.
Impact Of TikTok LIVE Subscribers Only Videos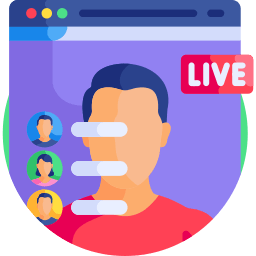 In order to represent the profound impact of this new feature, TikTok has shared the feedback of three exceptional LIVE creators: @daizo77, an accomplished Japanese calligrapher; @Caring Whispers, a creative genius specializing in ASMR content; and @SavageMike, an avid gamer who boasts an impressive fanbase of over 2 million devoted followers on TikTok. Each of these gifted creators candidly shared their unique experiences, emphasizing how the LIVE Subscription subscribers only video feature has truly revolutionized their bond with their audiences.
@daizo77 claims that this feature has enabled him to interact with his followers on a deeper level. Likewise, @Caring Whispers, says that this feature provided her with an avenue to indulge her audience in real-time experiences. The interactive nature of this feature enabled her to craft immersive environments. As for @SavageMike, the LIVE Subscription and subscribers only video feature became an invaluable medium to build unbreakable bonds with his vast community of followers.
Overall, the LIVE Subscription and subscribers only video feature has undeniably revolutionized the way these talented creators connect with their fans. It has allowed them and many other creators to unlock a new level of creativity, self-expression, and growth. So, we can safely say that this new feature will allow artists, influencers, and content creators to reach new heights of success on TikTok while fostering authentic and meaningful relationships with their audiences.
Wrap Up
The subscribers only feature for TikTok LIVE streams has emerged as a great moment for TikTokers. It offers a range of benefits for both creators and subscribers. For example, it empowers creators to nurture and grow their community in a more intimate setting. It also allows them to express their creativity freely and explore uncharted territories.
Overall, TikTok LIVE subscription and subscribers only Videos feature has significantly improved the user experience by enhancing digital connectivity and creative empowerment. So, get ready to take your TikTok game to the next level with subscribers only videos!