Keeping up to date with all the happening in the world of social media is no mean feat. New features are constantly being rolled out to keep users engaged. Instagram has added 'Achievements', which incentivises creators to make more reels and Twitter, as of last week and the Elon Musk debacle, who knows what's going on at Twitter.
Facebook is still old hat but has tightened up its IP (intellectual property) reporting and brand rights protection feature; it sounds serious because it is. FB is also teaming up with Insta for brand collaboration through the Instagram marketplace (sensible but boring).
Snapchat is still 11 going on 14 in both age and attitude but has introduced Snapchat+ allowing users to subscribe (using their pocket money) to have Snapchat Stories stay live for different durations, longer than 24 hours or shorter depending on their attention span ( 5 minutes then).
Tiktok has upped its game with a Multi-Guest feature that say will increase traffic through the accounts – to paraphrase -TikTok says, "We just enhanced our Multi-Guest feature to allow for deeper connections with audiences.
By employing a grid or panel layout, hosts can go LIVE with up to 5 guests with Multi-Guest, keeping viewers interested as they answer questions, host tutorial videos, or just share a moment with the neighbourhood."
So let's go deeper and find out what TikTok Multi Guest is all about….
What is Multi-Guest?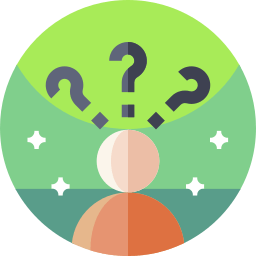 Multi-Guest allows you to go LIVE with up to five guests using a panel or grid layout to keep audiences engaged and get them to respond to questions, join host how-to videos, or share seasonal or specific occasions together with the community.
How does it work?
When going live, hosts can invite up to four other guests from their follower list and simultaneously broadcast their video feeds on one stream for everyone in the audience to watch and interact with.
How will Multi-Guest be beneficial for users?
Using multi-guest makes it easier for creators to connect with more people at once. Connections open up new possibilities for collaboration, whether it's hosting a Q&A with fans or joining forces to produce amazing original content.
Who will be able to use Multi-Guest?
TikTok has made the feature available across all countries and regions and on Android and iOS platforms. So it's a free for all – literally.
However, not all features like monetisation are available across all countries and regions – more on that later.
What kind of content can you create using Multi-Guest?
Whether it's a cooking tutorial, lipsyncing, dancing, a Q&A session, or even just an entertaining video chat, there are endless possibilities that you can do using Multi-Guest. It's really up to your creativity.
When is this update coming out?
Multi-Guest has just been released, and the hype is real. Now it's live; creators can adjust several settings.
The camera can be turned and flipped around, there are special effects and stickers may be added, comments can be filtered, and moderators can be added. Making the experience much more user-friendly and personal.
All Multi-Guesting and multi-purposing sounds great, but what is the point really? With Multi-Guest, TikTok aims to help foster deeper connections between creators and audiences. It also provides fans with a more engaging viewing experience, allowing multiple perspectives to be heard at once.
Is there any money to be made?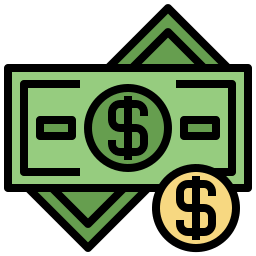 Making money from TikTok isn't easy, but it is possible. Let's face it; if you can get a group of friends together to collaborate on something, there's always the potential for monetisation.
TikTok makes it easier than ever to do this now through Multi-Guest. However, the age group who will benefit from these new monetisation features is rising from 16 to 18 with a wider view on the impact of younger teenagers worldwide.
Tiktok has almost $1B fund for creators (or it will have by 2023), but like most things in life, there are rules.
You must live in Europe (UK, France, Italy, Germany or Spain) or the US.
You must be 18.
You must have 10,000 followers.
You must get 100,000 views a month.
You must have Tiktok Pro (pro is not free).
Your work must be unique.
The bad news is if you live anywhere other than Europe (specific countries listed above), you can't access the fund, which means if you are a struggling kid in Africa from a poverty-stricken village, there's no cash for you.
Let's be honest; we don't need more ridiculous overpaid influencers or overexposed (in more than one way) skinny, privately educated white girls with first world problems. We need more joyous dancing from kids who could really use that money. TikTok is not really serving the community; it is not a community that needs the money for clean drinking water and food (rant over).
So, If you can tick all these boxes, you might qualify for some cash to enhance your profile. After all, what is TikTok without its creatives?
Now you know what TikTok Multi-Guest is all about, it's time for you to start planning your next creative collaboration! Who knows, maybe you'll have the most engaging live video that goes viral in no time.
Ready to explore? Go ahead and try it out – we can't wait to see (meh) what you come up with (we can actually we've seen it all before).
Thanks for reading. Have fun with multi-guest Tiktok 2022!