It's fair to say TikTok has had an absolutely mammoth year. The app dominated in 2022, attracting billions of downloads and hundreds of millions of monthly active users. As of November, over a billion TikTok videos were viewed every single day, and that number is only likely to increase as time goes on. If you're in any way interested in the world of social media, then you need to be paying attention to TikTok if you aren't already, because it's here to stay.
With that in mind, we thought now would be a good time to look ahead to 2023 and ask what TikTok has in store for us. Of course, we're expecting TikTok's dominance to continue, but what else can we look forward to? Here's what's next for TikTok in the coming year.
More "actionable entertainment"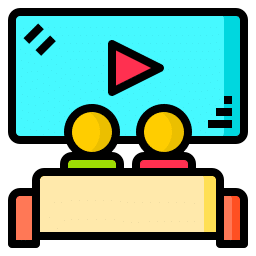 According to a What's Next report commissioned by TikTok itself, one big trend we're going to be seeing more of is "actionable entertainment". This is essentially a marketing buzzword, but it means you're going to see more ads on TikTok that don't necessarily look like ads.
The world of influencer collaboration is going to grow and get more important for brands, so you're going to see ads for products that take the form of traditional TikTok videos; maybe influencers will be engaging in branded challenges, for instance, or actually using branded products in their videos in an organic and natural way.
TikTok's potential as an advertising space for businesses should be obvious, and you've probably already seen a lot of ads on the platform. That's only going to get more prevalent as more and more businesses realise the ways in which they can leverage TikTok to get more business coming their way.
More "space for joy"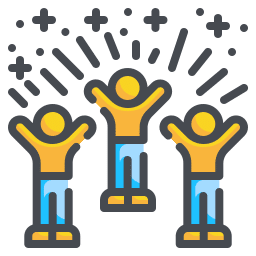 Another conclusion drawn by the What's Next report is that users are looking for "space for joy" in their lives. It's fair to say that the current climate is pretty pessimistic; many scientists and other figures are prophesying serious problems for us unless we shape up and change our ways.
Users are looking for ways to escape that misery on TikTok, and so we're going to see an increase in content themed around self-care, positive mental health initiatives, and shifting attitudes towards inclusivity and acceptance. Don't expect to see more challenges based on humiliating or harming people.
TikTok's mission is, essentially, to bring joy to people's lives, and it sounds like the platform isn't going to abandon that mission in 2023. Rather, we're going to see more and more initiatives from TikTok itself concerning spreading joy and cheer as well, so if you want to stay positive, TikTok sounds like the place to be.
An increased community focus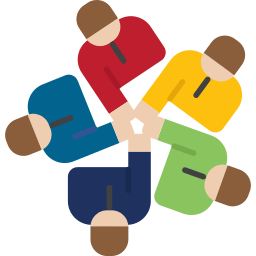 It's no secret that TikTok's sense of community is one of its biggest assets. If you ask any regular TikTok user what their favourite part of the app is, they'll probably point to its strong sense of community; lots of little cliques and groups have sprung up on TikTok, which is what gives the app its feeling of welcoming warmth.
Expect that sense of community to be further emphasised and reinforced over the next twelve months, especially if the What's Next report is to be believed. Brands like eBay have made the most of TikTok's community focus by introducing challenges and ads based on certain communities, ensuring that those communities will engage with the content more.
Of course, TikTok's community can be fractious sometimes, and it's entirely possible for communities to fall out with one another or to be beset by infighting. However, for the most part, a sense of togetherness and communal identity is what gives TikTok its unique appeal, and so we're going to see more of that identity come to the fore in 2023.
More scrutiny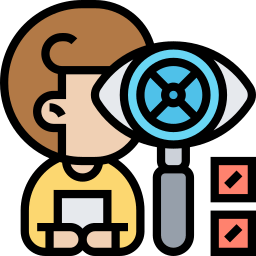 TikTok is already under scrutiny from a lot of the international community. It's been banned in several countries around the world, either because of what those governments perceive to be innate immorality or because of parent company ByteDance's country of origin (China).
Those bans aren't coming to an end anytime soon, it seems. In fact, at the end of 2022, US state-issued phones were banned from installing TikTok, suggesting that the US' contentious relationship with ByteDance and TikTok weren't just limited to the administration of former president Donald Trump.
We can expect to see more and more countries cast a critical eye over exactly what is happening with TikTok data sharing, especially as the world grows more divided. China seems to be reaching something approaching a crossroads in terms of its political and economic direction, and TikTok will figure heavily into that calculation.
Continued dominance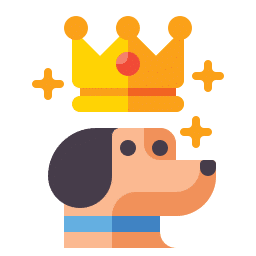 Mostly, all signs point to TikTok simply continuing to dominate the social media space in the way that it did in 2020, 2021, and 2022. With an incredible number of monthly active users, high user engagement, and a large install base, TikTok is poised to reign supreme over the world of social media in 2023.
This is especially true given that Elon Musk, Twitter's new owner, is a very contentious figure. TikTok's user base, which mainly consists of Gen Z and millennial users, doesn't gel with Musk's politics, so a mass exodus from Twitter looks more and more likely. If that happens, it's TikTok these users may well flock to.
Of course, the world of social media is unpredictable, and so these predictions are just that: predictions. They aren't set in stone, and there's every chance a brand new app will rise out of nowhere and challenge TikTok for its crown. For now, though, there's nothing stopping TikTok continuing to take over the world in 2023.