One of the most important things about your TikTok profile is your name. It's basic stuff; when you sign up for the app, you choose a display name, and that's going to represent your "brand" for as long as you decide to keep it. However, sometimes you just don't like the name you've chosen for yourself. That's completely normal; many of us grow out of names or identities we pick and decide on new ones later in life. Luckily, changing your TikTok username is not only possible, it's really simple thanks to the intuitive design of the app. Here's how you can rename your TikTok account. We created an account to show you with screenshots to make it as easy as possible.
Head to the "Me" page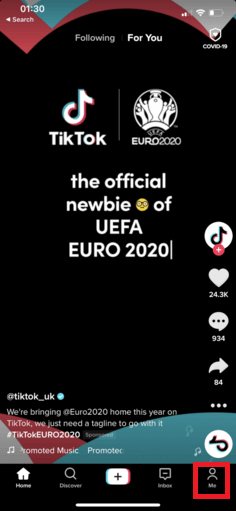 First, you'll need to head over to the "Me" tab on TikTok. You can see this in the bottom-right corner of the app; it's represented by a blank head-and-shoulders graphic. Tap this icon and you'll be taken to a profile window which will show you your bio, your name, and your follower count, among other things.
Tap "Edit profile"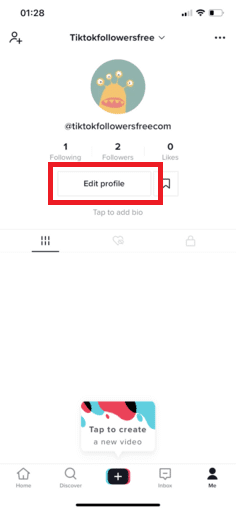 You're then looking for a large button under your basic info that reads "Edit profile". Tap that, and you'll be taken to a new screen with a number of options on it. You should see your real name, as well as your username, your profile photo or video, and other stats like your bio.
Tap your username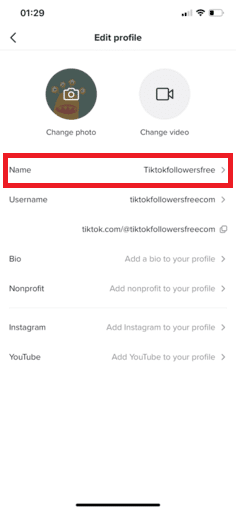 From the screen you're on now, simply tap your username. There, you'll be prompted with a text box in which you can input a new name for yourself. Remember that names can only consist of letters, numbers, underscores, and full stops. You can't use special characters such as exclamation marks or question marks.
That's it – that's how to change your TikTok username. It really is that simple, and there's no upper limit on how many times you can do it, either, so if you don't like the name you pick, it's as simple as heading back into the menu screen and changing it again. Remember to keep TikTok's guidelines in mind when you're choosing a username; it's definitely not a good idea to make your new name something offensive or provocative, because you'll likely either get banned or reprimanded by TikTok.
Why should you change your TikTok username?
There are a number of reasons why you might want to change your TikTok username. As we mentioned above, people's tastes change all the time, and there's every chance you might think your old username is cringey or awkward, or it doesn't represent you anymore. That's why it's a good thing TikTok makes the process of changing your username as easy as possible; the platform knows that you're going to want to switch up your identity and create a new presence for yourself.
Another reason you might want to change your username is for better visibility on searches and other platforms. If you're a TikTok influencer, then you need to be quickly and easily identifiable; your brand needs not only to reflect who you are, but also to be immediate enough that it will be attractive to businesses or other influencers who want to partner with you. Naturally, your username is a huge part of that, so it's important to make sure it's snappy and accessible.
What should your TikTok username be?
Obviously, we can't tell you exactly what you should have as your TikTok username. Only you will know exactly what you're trying to communicate on the platform, and it's important for you to choose something that reflects those core values. However, we can tell you a few common mistakes to avoid.
Try not to add long strings of numbers after your name. TikTok will often recommend that you should do that – it may even make your default username something with several numbers after it – but this hurts visibility and makes your name more difficult to remember. If you can't secure a username, simply add a word afterwards that reflects your brand.
Let's say you're a musician. Instead of "violetfrank" as a name – if that's your real name – try "violetguitargirl", or "violetmusician" or something similar. This will be much more memorable and immediate than adding a string of numbers, and it also helps to communicate who you are and what you're about at a glance.
This has been our guide on how you can update your TikTok username. Given how hard this process can be on other platforms – and how difficult it used to be on many websites and forums – it really couldn't be simpler to switch up your TikTok identity. We think it's great that TikTok has made it so easy to alter your username, as we've had more than a few cringey names between us in the past. What are you going to change your username to? Are you thinking of switching it up? Let us know in the comments below!